Taking Cleveland All the Way in Retro Bowl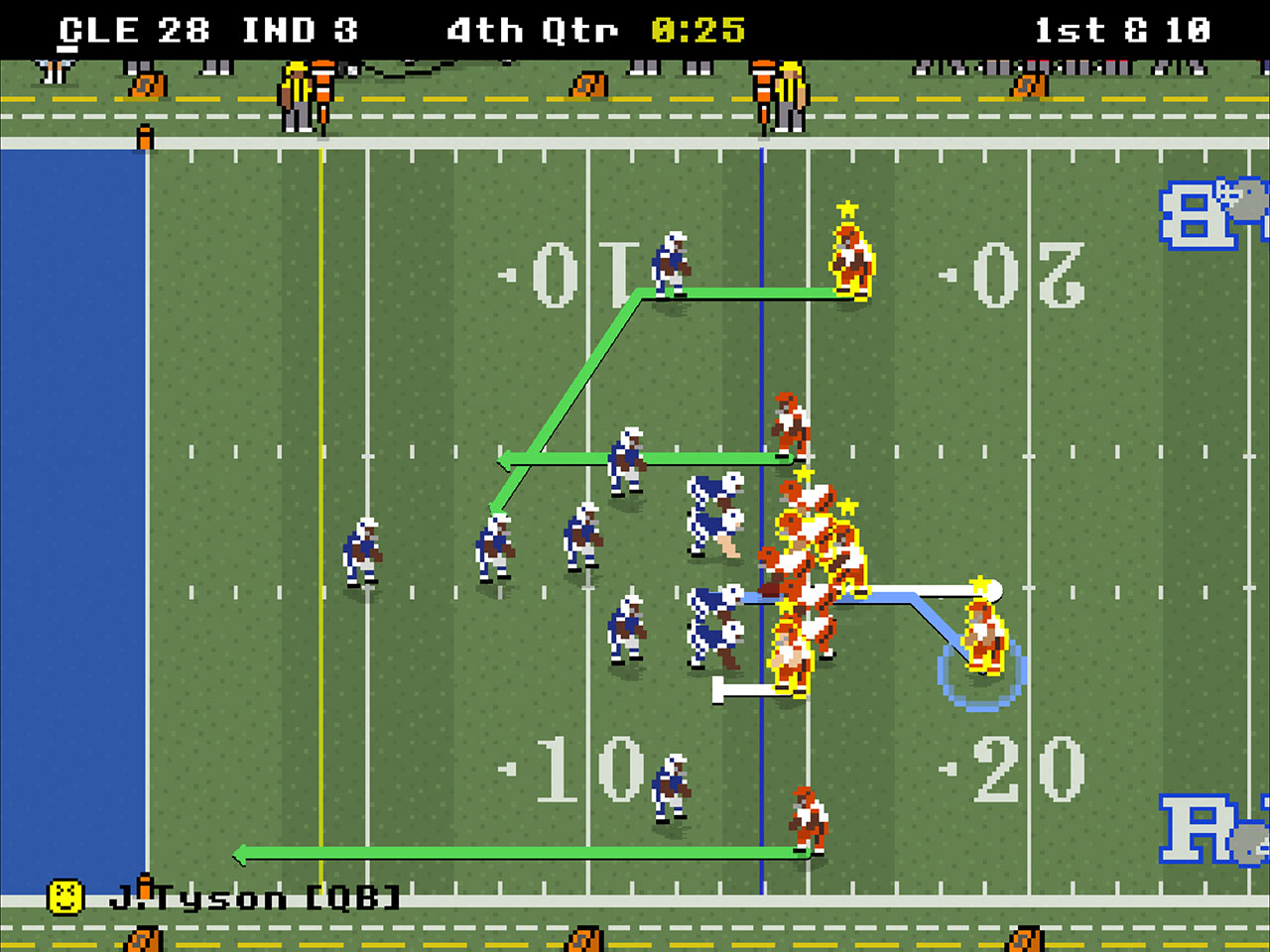 I mentioned there's no sports to watch on TV, so I'm playing a lots of sports-themed video games these days. My current favorite: Retro Bowl. As their tagline says: play football like it's 1987!
Retro Bowl is a very charming "retro style" arcade football game for NFL fans and dreamers everywhere. You play a very simplified game of football on an 8-bit style Atari/Intellivision/early Nintendo-inspired field.
The game is equal parts arcade (run/pass/throw) and career/season management. I think it strikes a really nice balance, although the games themselves feel "short". You play 2-minute quarters, which usually gives you room to play three total drives for both teams each half. The paid/pro version lets you alter the amount of time you can play per quarter.
All the career management stuff is in there. You draft players, hire and fire staff, and try to guide your team all the way to the Retro Bowl — the championship game at the end of the season.
Since I have all but given up on my dreams of seeing the Cleveland Browns capture a Super Bowl title in my lifetime, I consoled myself with coaching the Retro Bowl version of the team to consecutive championships.
I started coaching the Miami Dolphins and got them to a championship in the third season. Then I was "recruited" by the Browns to lead that team. The first season was a definite rebuilding year. But then I signed a good quarterback, wide receiver, and running back, and a championship was in the cards!