My Home Gym – Kind of a Mess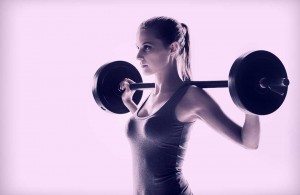 So I was reading an article on MarsFitness.com about assembling the best home fitness equipment and came to the conclusion that my own home gym is kind of a mess. It's not really much of a "gym" to begin with. More or less a section of the basement with some free weights, a box of semi-used fad exercise toys, a Bosu ball, and a really old treadmill that doesn't work. I'm thinking of paring things down a lot and ditching most of the equipment.
I'm doing a lot more running now that it's nice out and I think that with the base I'm building, Winter running won't be as tough. So it's probably time to get rid of the broken treadmill, which is simply taking up space. The box full of gadgets can definitely go: who needs an Ab Roller anyway? I'll keep the jump-rope and the free weights. With the freed up space, I can probably put in a good weight bench. So outdoor running, free weights and jump-rope will form the core of my new workout routine. Sounds simple enough!